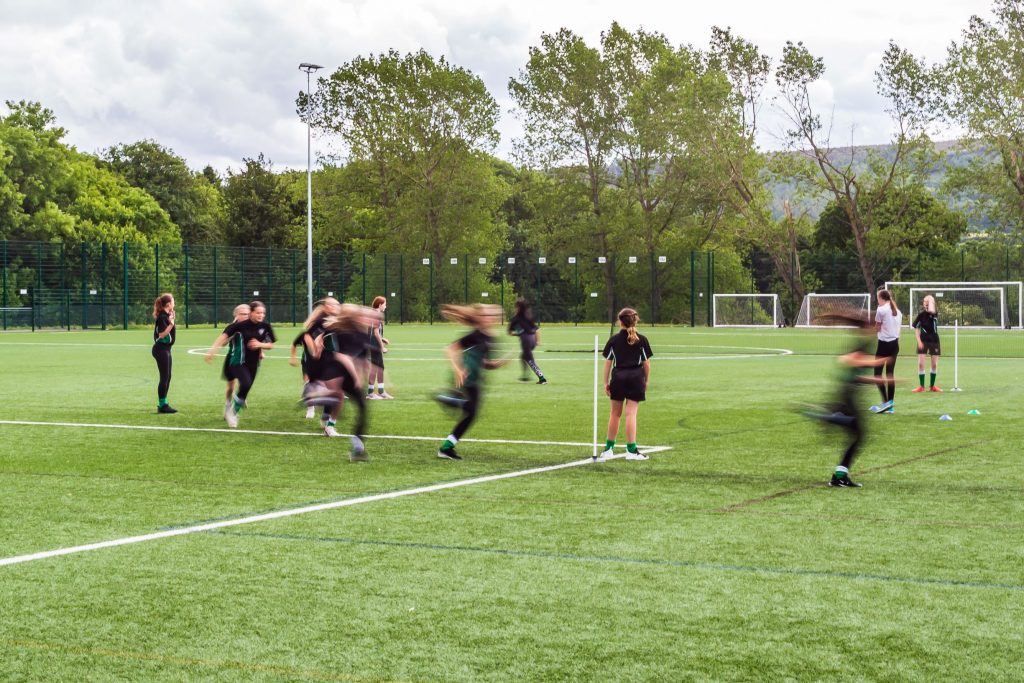 Delivering sustainable value
A long-term sustainable mindset is imperative to achieve successful outcomes for shareholders and communities alike.
A sustainable management approach is an imperative for long-term outperformance. HICL's assets on average have concession lengths that extend over 25 years and as such, short-term profit maximisation does not work.
In building and managing essential public assets for the long term, a stakeholder-focused approach has always been critical to HICL's success – creating value for our investors and society as a whole.
The application of HICL's Sustainability Policy (available below) and the management of HICL's portfolio is undertaken by InfraRed, as Operator, so that HICL:
Invests in assets which have a social purpose, which promote social development and quality of life;
Creates a positive environmental impact now and for future generations; and
Makes an overall beneficial impact on the communities in which our assets are located.
HICL's Investment Manager, InfraRed, maintains a comprehensive sustainability management system which integrates the assessment of sustainability risks into each stage of the investment process: from negative screening against exclusion lists, deal screening, due diligence, the investment approval, through to ongoing management and reporting. Our investment processes have been designed to ensure that we identify, and assess sustainability risks so that these risks are considered as part of all of our investment decisions.
InfraRed reports sustainability risks to the HICL Risk Committee, and certain sustainability risks will be identified as material. Quantification of the impact of these risks will vary based on the type of asset being acquired. Further information is disclosed in the Sustainability Report available below.
InfraRed takes an active approach to long-term sustainable investment which is based on a foundation of robust ESG principles. Our manager uses environmental criteria to assess how effectively portfolio companies steward the natural environment, assists with the transition to a low carbon economy and complies with relevant laws and regulations. Through a social set of standards, the team evaluates the asset-specific approach to health & safety, labour standards and working conditions as well as the relationships held with stakeholders and surrounding communities. In terms of corporate governance, InfraRed looks to ensure that HICL's partners adhere to the highest standards of corporate conduct. Regular studies, inspections, surveys and risk assessments are undertaken to ensure this remains the case at all times.
InfraRed is held accountable by the HICL Board and processes are reviewed and refreshed periodically as part of a commitment to continuous improvement. Adherence to InfraRed's sustainability policy and contributions to sustainability are embedded into InfraRed's partners' and employees' performance objectives, as set out in InfraRed's sustainability and remuneration policies, and will also be taken into account in their annual performance assessment and compensation.
HICL and its Investment Manager, InfraRed, recognise the importance of regular and transparent reporting. Sustainability reporting promotes better risk management, operational efficiency and ensures that we are accountable to stakeholders.
InfraRed reports its own sustainability related activities, including relating to climate change, available to view on the InfraRed website.
HICL periodically reports on Sustainability, the most substantial being the annual Sustainability Report available below.
HICL is a supporter and an early adopter of the Task Force on Climate-related Financial Disclosures ("TCFD"). HICL continues to expand its assessment of the potential impact of climate change, including opportunities and risks, in its TCFD reporting, which can also be found in HICL's Sustainability Report.
In relation to the transparency of adverse impacts for HICL under the Sustainable Finance Disclosure Regulation ("SFDR"), the Board is committed to upholding best reporting practices on sustainability and promoting transparency on the Company's sustainability performance. The Board appreciates the importance of considering adverse impacts of investment decisions on sustainability factors. At this time, the Board is also mindful that there is currently insufficient detail available on what the sustainability indicators, as expected under SFDR, entail and that the industry is still settling on its interpretation. InfraRed already considers investment decisions against sustainability criteria. As the industry requirements under SFDR become clear, InfraRed and the HICL Board will be reviewing these criteria and our reporting to ensure full compliance. This is likely to be from 2022. Such review will also inform HICL's compliance with transparency of adverse sustainability impacts under Article 7 of the SFDR. In the meantime, ESG considerations are integrated into InfraRed's investment process as outlined in the Sustainability Policy, which is available here.
The Group seeks to continue to improve HICL's sustainability reporting and continues to monitor this evolving area to ensure the adoption of market best practice. HICL and InfraRed will also seek to publish information regarding compliance with the SFDR in the upcoming Article 23 Alternative Investment Fund Managers Directive ("AIFMD") disclosure to investors document.
HICL's Investment Manager, InfraRed, is a signatory of the Principles for Responsible Investment (PRI), supported by the United Nations. These principles provide a voluntary framework of six principles, which we have incorporated into our business:
To incorporate RI/ESG checks into investment analysis and decision-making;
To be active owners and incorporate RI/ESG controls into ownership policies and practices;
To seek appropriate disclosures on RI/ESG issues by the entities in which the investments are made;
To promote acceptance and implementation of the Principles within the investment industry;
To work together to enhance effectiveness in implementing the Principles; and
To report on activities and progress towards implementing the Principles.
We are pleased that InfraRed's infrastructure business has maintained an A+ rating, the highest attainable award, from the PRI network (https://www.unpri.org), for the sixth successive year.
InfraRed's 2020 PRI Assessment Report and PRI Responsible Investment Transparency Report are available below.
Through InfraRed, HICL has systematically incorporated climate change opportunity and risk assessment into the investment process. It is vital that long-term risks and opportunities associated with the physical and transitional impact of climate change inform HICL's strategy.
InfraRed's thinking in this regard has enabled the Company to voluntarily adopt the Taskforce for Climate-related Financial Disclosures ("TCFD") guidance as part of its annual reporting, which includes disclosing Scope 1, Scope 2 and Scope 3 greenhouse gas emissions. In 2020 HICL became an official TCFD Supporter company, confirming its commitment to acting on climate change through consistent climate-related financial disclosures.
Keeping track of emissions and identifying measurement tools is a key step in an ongoing process to reduce HICL's environmental impact across the portfolio, and the Investment Manager is committed to reducing emissions and promoting energy saving opportunities in the underlying projects.
InfraRed has publicly committed through its Sustainability Policy (available below) to minimise its corporate carbon footprint, and as part of this has become a certified CarbonNeutral® company in accordance with The CarbonNeutral Protocol effective from 1 January 2019.
TCFD Supporters: https://www.fsb-tcfd.org/supporters/
Timeline
Our story so far
The United Nation's 17 Sustainability Development Goals
HICL actively contributes to the United Nations ("UN") Sustainable Development Goals ("SDGs") through the delivery of reliable and resilient infrastructure that supports economic development and human well-being. As a custodian of public, community infrastructure, there is a focus on inclusive, affordable and equitable access for all. The nature of HICL's investment proposition means the Company inherently contributes to developing industry, innovation and infrastructure (SDG 9); and building sustainable cities and communities (SDG 11). HICL also leverages its resources, in particular that of InfraRed, its Investment Manager, to make a positive contribution to a number of other SDGs which is evidenced through the linked case studies below.